Add some more laughter and fun to your event with silly pictures!
THE UNLIMITED PHOTO BOOTH EXPERIENCE
If being unlimited is wrong, we don't want to be right. Enjoy the photo booth for as many double prints as your heart desires. Our vintage memory making machines produce two prints per session.

CUSTOM PHOTO STRIP DESIGN
You can select a traditional photo-strip without artwork or you can customize your own look. We will walk you through the process and make the photo-strip you imagine in your dreams.

ONLINE PHOTO BOOTH GALLERY
At your request, we will post your photos for your guests to enjoy, tweet, or "like" for free. We also have the ability to instantly upload photos to facebook and collect email addresses.
ALL PHOTO BOOTH IMAGES ON A DRIVE
The photos, all high resolution, are saved for you to enjoy. Choose your method of transfer: a USB made onsite or download it from the cloud.
Photo Booth attendant
ONSITE PHOTO BOOTH TECHNICIAN
A photo booth attendant will be on site during your event to ensure our service is completed to perfection. Our Photo-maticians are experienced in photo booth knowledge and event etiquette.
PHOTO BOOTH RENTAL DELIVERY
We arrive 60 minutes before you want the photo booth running
Call us today to reserve your booth. You'll love it!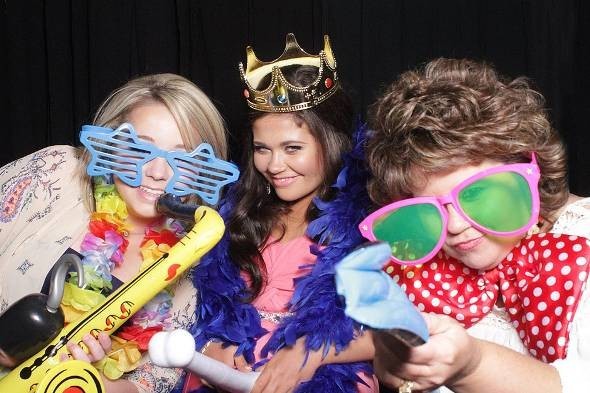 Photo Booths are great for weddings, Corporate events, conventions, birthday parties, class reunions, bar and bat mitzvah's, sweet 16 parties, proms, grand openings, anniversary parties, holiday parties and more.
Make your wedding or event truly memorable by sending your guests home with a picture. They'll get an instant printout of their photo booth session that they can take with them right away. For corporate customers, turn that printout into a powerful marketing tool for your brand by putting your name on it. Put your logo on the photo strip or brand the outside of the photo booth and make your guests remember where their photos came from.
When you choose Kool Kat Photo Booths, you will get a professional, digital, photo booth with professional service. Our booth is approximately 5' wide x 8' long x 8' tall. There is an LCD monitor mounted inside the booth that will display a count down before each pose and display the previous poses for you to view and enjoy while the camera prepares for the next shot. Our booths are very portable and will fit in any venue.
The price for our photo booth rental in Florida is $599 which includes 4 hours of rental (which is usually enough time for any event) with as many sessions and prints as you can take in that time frame. (only $500 when added to a DJ Package! you get a booth attendant & Tons of props for your theme.
Our booths shoot with a professional photography set up including high pixel cameras, fill flashes, live feed LCD monitors, and quality photo paper. We offer the same digital technology and look as our competitors at half the price in Tampa and surrounding areas in Florida. Set up and take down is all taken care of at no additional cost by one of our friendly attendants. A digital copy and upload of all event photos is also included in the rental price.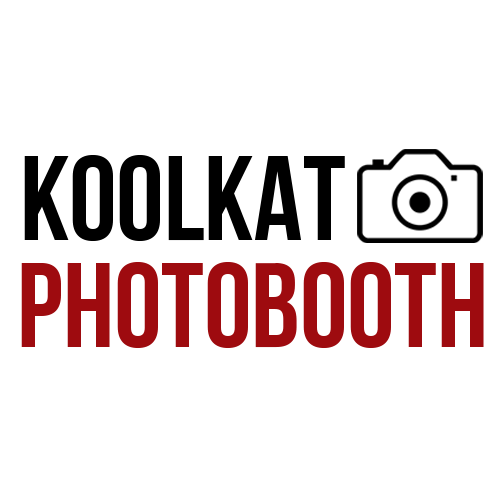 Available Wedding Photo Booth Packages and Upgrades
We offer a variety of upgrade options, based on your type of event. Below, we outlined some of our more popular upgrade options. Let us know how we might take an already special event to an even more amazing level with a photo booth package upgrade!

Unlimited Pictures
Choose between Black & White, Color, or Sepia Tone Pictures

Customized Graphics
Our graphic designer will custom design a message we will print on every picture your guests take home from your event.

Professional Photo Booth Attendant
Our staff is there to help engage and entertain your guests, while running a smooth and seamless event. We won't get in the way, and we won't step on anyone's toes.

Scrapbooks
Choose a beautifully designed album created by one of our attendants and take home a huge collection of special memories!

Website
We can post all pictures from your event to a password protected website, where guests can view and order additional pictures and gifts as well as upload pictures to that same website. Guests love this feature!

Props Package
Jazz up your pictures with big hats, crazy glasses, beautiful boas, wacky signs, inflatable instruments, and tons of other props! Feel free to provide your own as well!

Phew! Lots to choose from right? Don't worry… We make it easy! We will gladly walk you through each step of the process, in an effort to help you narrow down what type of photo booth rental package or upgrade option makes the most sense for you specific event.
oh so special moments, to a fun energy-charged dance floor, the music and flow of events will be perfect for you and your guests.